We work with some great partners. Are you next? Say
hello

to blood testing
tailored to your needs
Use our established and trusted infrastructure to deliver blood testing for your sector.
Digital Health
Easy, scalable solutions with your branding
We take the hassle out of managing blood testing by offering one easy-to-manage solution to leave you more time to focus on growing your business.
Whether you're at proof-of-concept stage or ready to scale, we can be flexible to suit your needs.
Practitioners and clinics
Access in-clinic and remote blood tests
You can offer your patients routine, diagnostic and specialist tests, using our accredited laboratory partners.
Our flexible options for finger-prick and venous blood tests allow you to provide both in-clinic and remote testing, with the option to make use of our nationwide phlebotomy network if you need it.
Public health and trials
Kick-start large-scale community testing and clinical trials
We support patient monitoring, pilots, and clinical trial research through remote blood testing solutions. Our systems are quality assured to the highest standards to fit with your needs.
Our solutions can help you deliver your ambitions at scale, quicker than you thought possible.
Retail and Pharmacy
Sell blood tests in-store or online
Our off-the-shelf solution, with a selection of our most popular tests ready-to-go via dropship ordering, makes it as easy as possible for you to stock and sell blood tests to supplement your growth.
We're ready to support an online or in-store solution, using your own in-store phlebotomy or our at-home finger-prick test kits.
Promotional campaigns
We've worked on some great promotional campaigns for new
and exciting products. Could your brand be next?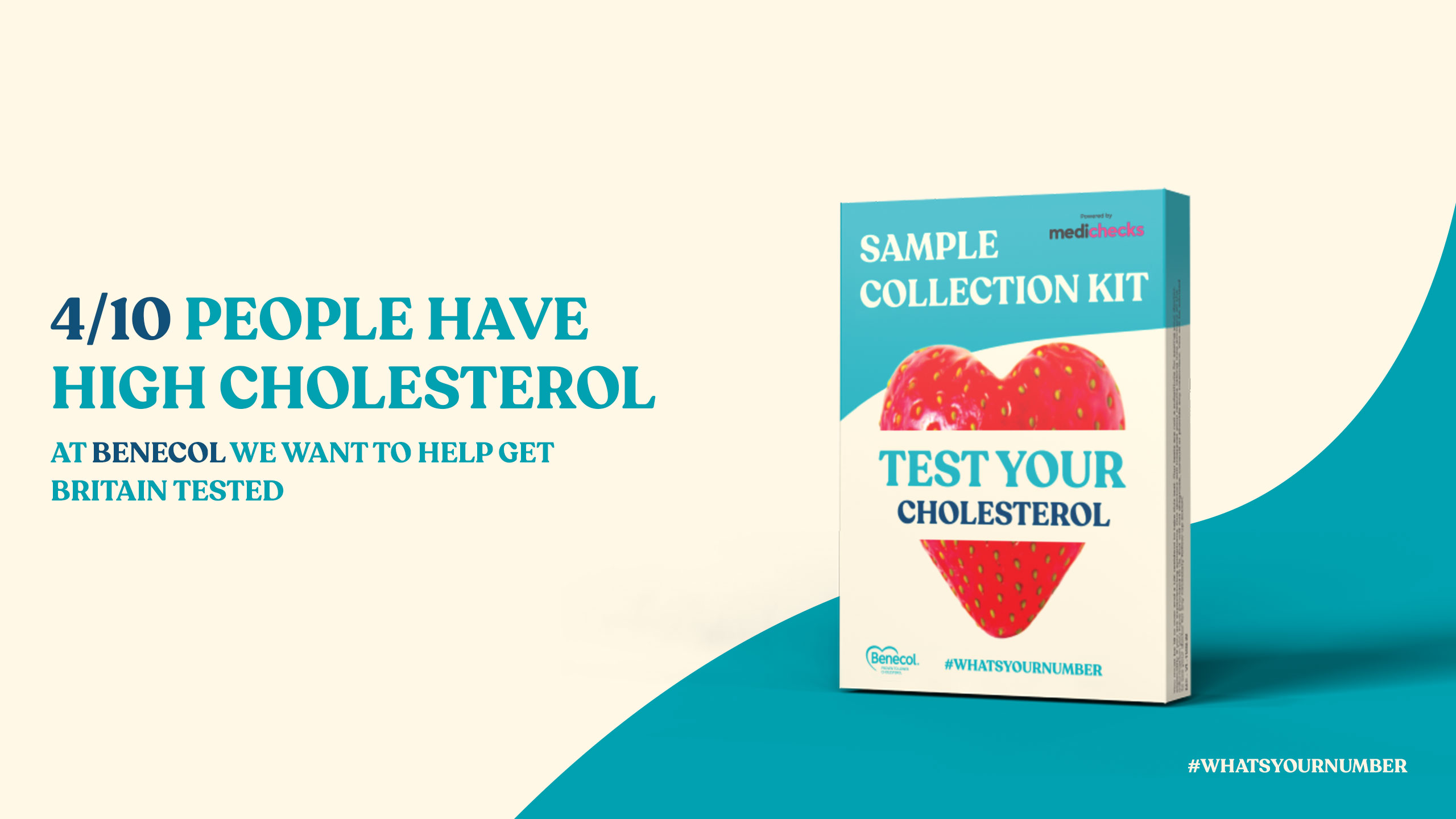 We partnered with Benecol to produce a large-scale marketing campaign to support awareness around heart health and cholesterol.
All 5,500 of the branded test kits on offer sold out within 24 hours of the campaign going live, with all test kits delivered to their recipients within days.
Based on the results of these tests, we were able to recommend Benecol products to help people with outside-of-optimal ranges manage their raised cholesterol.
"It was a pleasure working with the Medichecks team for the entire duration of the campaign partnership which was all about driving awareness for cholesterol relevancy and giving away free cholesterol testing kits as a part of the campaign.
I thoroughly enjoyed working with the team and found the entire team to be very supportive and collaborative. Would definitely work with the Medichecks team again in the future. 😊 "
Sneha Banerjee,
Senior Brand Marketer